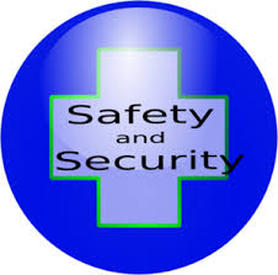 At Three Otters, your safety and security is our #1 priority. We want you to enjoy some adventures, stretch yourself, connect with nature, but to go home in one piece - happy and healthy. Here is some information that might make you feel better about visiting us in the wilderness.

Phone: We have a phone (a land line) with unlimited calling. So if you need to be reachable to family members, check in with loved ones or make a 911 call in case of emergency, the phone is there and available to all of our guests at anytime. Three Otters phone # is 304 947 5446.

Medevac Landing Site: There Otters is the dedicated Medevac landing site for the entire area. If anything really serious happens, help is a short flight away.

First Aid: We do NOT have medical personnel on site, but our staff have received first aid training and we have lots of first aid supplies on hand. In addition, our specialty is health and safety so we'll gently remind you to have fun and to stay safe at all times. Because of our concerns about safety, we will not tolerate ANY drunk or disorderly conduct.

---
Hospitals: There are two hospitals within an hour drive. War Memorial Hospital - Berkeley Springs, WV - (50 min)
1 Healthy Way
Berkeley Springs, WV 25411
(304) 258-1234
Directions:
Take Rt. 9 back to U.S. 522 South, to right

At second traffic light, turn left onto Fairfax Street (between Courthouse and BB&T Bank).

Follow Fairfax Street to the top of the hill and bear to the right.

Turn left onto Fairview Drive.

Follow Fairview Drive 1.5 miles.

Arrive at War Memorial Hospital on the left.

The Western MD Regional Medical Center in Cumberland, MD (1 hour drive)
12500 Willowbrook Road
Cumberland, MD 21502
240-964-7000
Directions:
Take Right out of property onto River Rd., follow 3.7 miles to left on Magnolia

Follow Magnolia about 6.5 miles until it ends at Rt. 9, go right and drive 2 miles into Paw Paw, WV
Stay on Rt. 9 through Paw Paw, cross Potomac River, you are now back in MD

After you cross the bridge Rt. 9 turns into Rt. 51 / Oldtown Rd.

Follow Rt. 51 for approximately 23 miles into Cumberland

Once in Cumberland, follow "H" signs to hospital - right on Messick (0.8); 2nd left on Williams (0.6), right on Willowbrook (0.5) - go through 2 roundabouts and hospital is on right